Move Minnesota Action Lit Drops to Elect Saura Jost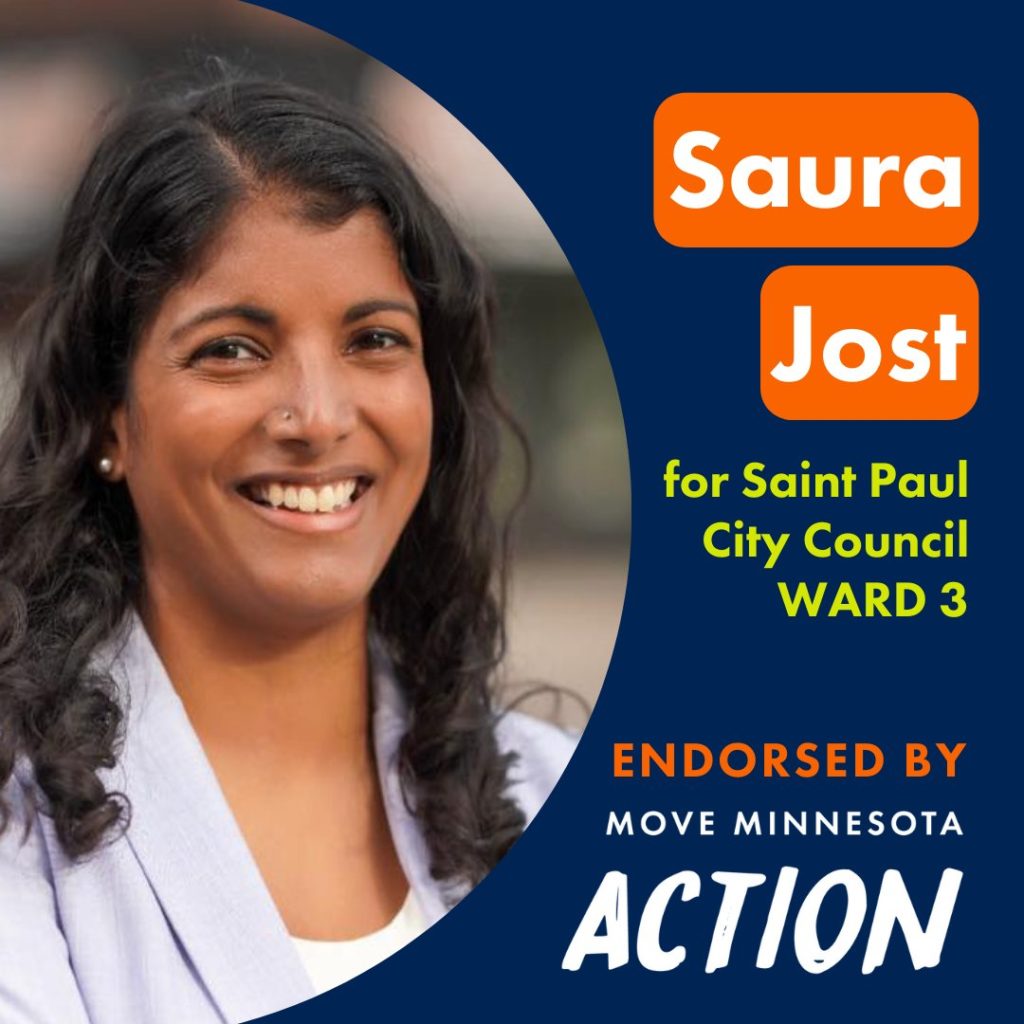 Dates & Times: Sun, Nov 5, 10 AM-12 PM; Mon, Nov 6, 2-4 PM; Tue, Nov 7, 12-2 PM.

Location: Gloria Dei Lutheran Church, 700 Snelling Ave S, Saint Paul, MN 55116 (see map)
Help us get pro-transit candidate Saura Jost elected in Saint Paul Ward 3! Our team is delivering postcards in support of Saura in this important race for city council. This super easy election volunteer opportunity is called a lit drop. Sign up for a Move Minnesota Action lit drop below and help us reach as many voters as possible!
No experience needed. Volunteer no matter your own ward—all are welcome! Our team will have everything you need to make it easy. Meet us at Gloria Dei Lutheran Church before we head to the doors.
Questions? Contact MJ Carpio at mjc@movemn.org.
This is an independent expenditure prepared and paid for by Move Minnesota Action, 2446 University Ave W, Ste 170, Saint Paul, MN 55114. It is not coordinated with or approved by any candidate nor is any candidate responsible for it.